Traces of You
– Kristin Asbjørnsen – vocal
– Ablaye Cissoko – kora and vocal
– Olav Torget – guitars and vocal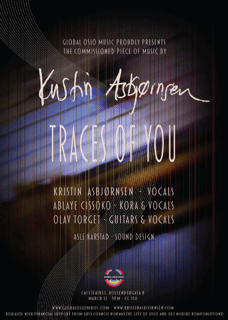 Touched by the Senegalese griot Ablaye Cissoko's enchanting musical approach in his album "Le Griot rouge", the Norwegian singer Kristin Asbjørnsen saw the invitation from Global Oslo Music as a great opportunity to explore a new musical meeting. She also wanted to invite her long-term guitarist Olav Torget, a musician that has been very important in enriching her musical landscape.
This commissioned work by Global Oslo Music and the brand new collaborative project was performed for the first time at Cafeteatret in Oslo, March, 2016. The concert was met with outstanding response and is followed by more concerts Autumn 2016, as well as an album release 2017. Together the musicians have created a dialogue between traditions and have explored new fields of music together, creating a captivating sound – where vocals, kora and guitars are woven into a warm, intimate and organic sound.
The expression is tender with a quiet intensity, carried forward by an incredibly strong awareness in the way the musicians are approaching the songs – with powerful musical performances and with deep beauty. It's soulful music that flows, touchingly grounded in Kristin's unique voice.  The music shows traces of West African dance rhythms, Nordic contemporary jazz and contemplative church music.
"Traces of you" embraces the complexity and beauty of belonging. The songs carry strong imprints of loss and love – a journey of transforming moments of life.
– Download EPK  about album release in 2017
– Download press release in english here
– Download press release in norwegian here
– Communiqué de presse à télécharger ICI
About the project with Kristin Asbjørnsen/Ablaye Cissoko/Olav Torget
Live at Caféteatret i Oslo, 12.  March 2016
More videos from the concert here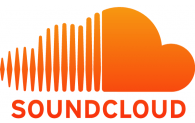 Listen to music from the project on Soundcloud