Wayfaring Stranger – A Spiritual Songbook
2006 Universal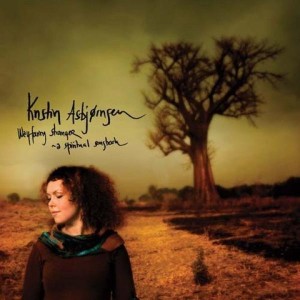 About the album
In 2006/2007 Kristin released her Music Awards Nominated solo album «Wayfaring Stranger – a spirituals songbook» . Music based on new interpretations on African-American spirituals. The album as well as the extended touring in Europe was met with outstanding reviews and the album sold to Platinum in Norway. The album is now being released in France. Kristin is touring with Jostein Ansnes (guitars/vocals), Olav Torget (guitars/vocals) and Knut Aalefjær (perc).
About the songs:
In 1990 Kristin inherited a number of sheets of relatively unknown African-American spirituals from the multi-talented singer Ruth Reese. Reese was a classically trained musician, one who also maintained a vast knowledge of old African-American music. Although originally from US, Ruth Reese was based in Norway from 1960 until the time of her death in 1990.
African-American spirituals are religious folksongs, passed down in the oral tradition by African slaves in the US, from the beginning of the 17th century.
Kristin says:
I was immediately touched by the richness of these songs. I was humbled and, at the same time, felt an urge to find my own way into the songs. This process moved me strongly – as a young singer and improviser – and created an important base for all I have done since.
The African-American spirituals are existential expressions of life: songs of longing, mourning, struggling, loneliness, hopefulness and joyful travelling.
Just as the spirituals were originally used to transcend the narrow limits of slavery, I experience over and over again that the songs touch upon our struggles of modern life, our own quests for personal freedom, movement and protection.
These songs touch me personally because they, through their open, repetitive words and melodies, give me access to a place where I feel included and embraced. These are songs both to lean on and to take nourishment from. They are about holding and being held.
The songs are most of all beautiful and important to me, they are sacred songs I want to express from my musical point of view today.
Over the years, the arrangements have varied. Kristin worked with acclaimed pianist Tord Gustavsen up till 1998, before including selected spirituals in Dadafon's early repertoire. In recent years, Kristin has, along with her musicians Jostein Ansnes, Jarle Bernhoft and Anders Engen, turned towards a more acoustic guitars- and vocal harmony-based sound.
The songs on «Wayfaring Stranger – a spiritual songbook» were recorded live in the same room, resulting in a both quiet, very groovy and direct album.
This album was Kristin's first and long-awaited Spirituals-album.
The album Wayfaring stranger – a spiritual songbook feat. Jostein Ansnes (guitars, lap steel, vocals), Jarle Bernhoft (guitars, vocals) and Anders Engen (percussion, piano). The album was produced by Anders Engen.