Traces of You
2018 Global Sonics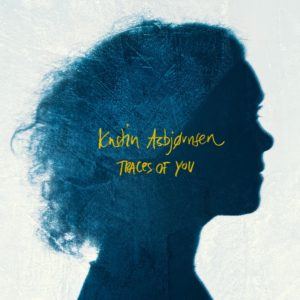 About the album
Spring 2018 will see the release of Kristin's long awaited solo album Traces Of You.
Kristin's enchanting songs, based on her commissioned work Traces of You for Global Oslo Music in 2016, are already met with outstanding response. Kristin has written all music and lyrics.
New fields of music
Based on her assured melodic flair and poetic lyrics, Kristin has on Traces of You explored new fields of music. The songs have developed a haunting sound where vocals, guitars, kora, konting and hand claps are woven creatively into a meditative and warm vibration.
The album's expression is naked and rich in details, with traces of West African music, lullabyes and Nordic contemporary jazz.
Traces of You has a serene intensity, conveyed by the unique presence of Kristin's vocals.
The album was made in close collaboration with her longtime guitarist Olav Torget and sound maestro Ulf Holand. The album also introduces a new musical encounter with the Gambian griot and kora player Suntou Susso. Lyrical African ornaments unite in a playful dialogue with a sonorous guitar universe. Kristin sings in moving chorus with griot Suntou, using excerpts of her poems translated into Mandinka language.
Traces of You embracing the complexity and beauty of belonging. The songs are like delicate sensations: of life's imprints, presence and love's transformations.
Musicians:
Olav Torget – guitars, konting & bass
Suntou Susso – kora & vocals
Anders Engen – percussion & vocals
Monica Ifejilika – vocals
Recorded and mixed by Ulf Holand at HolandSound.no
Produced by Kristin Asbjørnsen with Torget&Holand
Traces of You is the first release from the newly established platform Global Sonics, owned by curator and concert organizer Global Oslo Music. Global Sonics specializes in new creative collaborations between artists from all over the world. www.globaloslomusic.com
The album will be released in cooperation with Øra Fonogram/Rough Trade and Musikkoperatørene/Phonofile.