Kristin Asbjørnsen
Singer and songwriter Kristin Asbjørnsen is one of the most distinguished artists on the vibrating extended music scene in Norway. Over the last decade, she has received overwhelming international response from critics and the public alike for her personal and unique musical expression.
Autumn 2013 saw the release of Kristin's new enchanting and critically acclaimed solo-album "I'll meet you in the morning" (Emarcy/Universal Music).
The album was followed by an extended release tour in France, Germany, Austria, Spain and Norway and more concerts coming up during spring 2015. The music affectionately reveals her enduring passion for African American spirituals.
Kristin is also working on new music these days, more info to come.
Recent news
Bari in Jazz, Italy 4th July
Published June 5, 2015
Kristin Asbjørnsen/Olav Torget Duo performs at Bari in Jazz, Italy 4th July.
See www.bariinjazz.it  for more information.
More concerts coming up soon!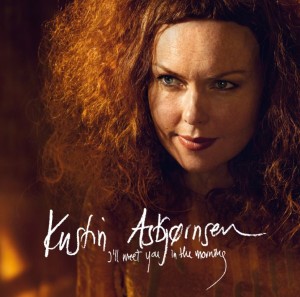 Det er en fryd å lytte til "I'll Meet You In The Morning". Så varmt, og det gjør så godt. Hele døgnet.
Fædrelandsvennen
Upcoming concerts
4th July
Bari, Bari in Jazz - Italy
Kristin Asbjørnsen / Olav Torget Duo
16th October
Ælvespeilet - Kulturhus, Porsgrunn - Norway
Kristin Asbjørnsen Quartet – Olav Torget guitars/vocals, Gjermund Silset bass/vocals, Rune Arnesen drums/vocals
18th October
Nordstrand Kirke, Oslo - Norway
Kristin Asbjørnsen Quartet – Olav Torget guitars/vocals, Gjermund Silset bass/vocals, Rune Arnesen drums/vocals